Rebel Insurance Services proposes a unique approach to insurance management focused on control of the insurance management process ensuring cost efficient transparent insurance management aligned with risk management and embedded in the company.
We make sure that insurance objectives are in line with the company's strategy and that insurance management contributes to better risk informed decision making. Effective insurance management leads to a better performance of the insurance program in case of incidents.
Benefits
Further benefits of our approach are
an increased focus on cost and quality
easy access to insurance data leading to enhanced reporting
insurance aligned with the risk profile of your company
auditability of insurance management arrangements and ensuing cash flows
minimized management attention combined with full control over the insurance management process.
Insurance, as part of risk management, is important because
your clients think it is
public authorities require it
it costs you money
the continuity of the company may depend on it.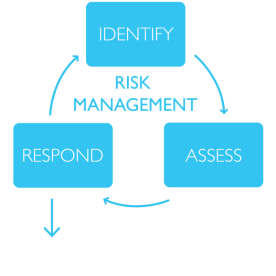 Insurance Management forms part of risk management within your company. It needs to be well organized in order to be effective. 
Insurance mitigation can be important for the continuity of your firm in case of an incident.
Please find out more
Click to turn the pages
Interested in our Insurance Management Services and our brochure?